Trials, Migrants, Death: What is happening in Greece?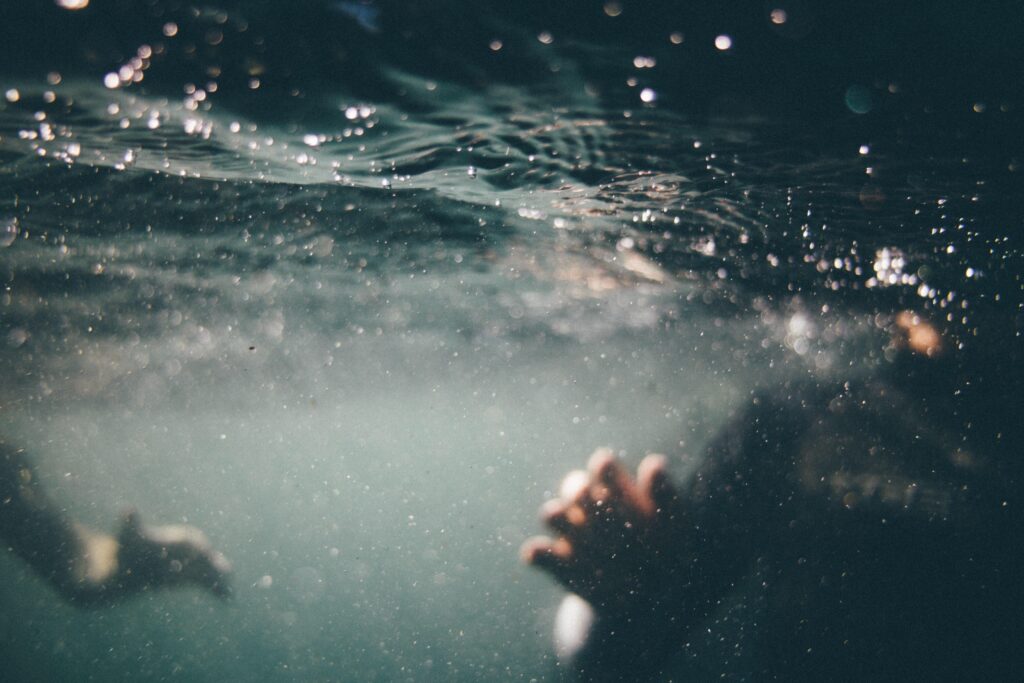 by Ava Callanan
Once again a boat carrying migrants has sunk off the coast of Greece which resulted in multiple fatalities. This could have been written three times during the week of Christmas. Boats carrying migrants crashed off the coast of Folegandros on the 21st of December, the coast of Antikythera on the 23rd of December and the coast of Paros on the 24th of December. This is happening in parallel with the ongoing criminal trial against the aid workers, who have worked to prevent and assist during these disasters.
Between the 21st and 25th of December, 28 migrants died off the coast of Greece. On the 21st a boat crashed off the island of Folegandros, one person was confirmed dead and the Coast Guard rescued 12. The same happened off the coast of Antikythera on the 23rd in which 11 died and 90 people were rescued. This was followed by another incident on the 24th, off the coast of Paros in which 16 people died, 63 were rescued by the coast guard; there were around 80 migrants on the boat.
Rescue efforts were made on all occasions but these teams were hindered due to the stormy conditions. There was also the issue of not knowing how many people were on board the boats. This is only one week in one part of Europe, these are not isolated incidents and it will continue to happen.
Although the rescue efforts are admirable and no small feat, this is stark evidence of why we need humanitarian aid workers to be there to support and assist those in distress. Greece appears to be making this as difficult as possible for people who wish to volunteer or help migrants.
Greece, along with the rest of Europe, has been toughening its stance against aid workers and those perceived to be helping migrants. 24 aid workers are still on trial in Greece with charges against them. These include; espionage, smuggling, forgery and unlawful use of radio frequencies. This is not a unique case and there are multiple trials like this happening across Europe. The trial was to be conducted on the 18th of November 2021, most notably including Seán Binder and Sarah Mardini (you can read more in-depth about their case in our previous article. Sarah was denied entry to Greece to defend herself as she was barred from the country. She was barred as she is named as an "unwanted individual in Greece" and a "threat to public safety". Sarah's lawyer stated that this was in breach of her rights to defend herself in a court of law. Human Rights groups are saying the charges are absurd and over the three years that the charges have been running there has not been a single display of concrete evidence against them.
On November 18th 2021, the first day of the trial, a three-member panel of judges gathered on the island of Lesbos to determine the case against the aid workers. The trial was almost immediately postponed as they stated it was not the correct court in which to proceed and the court was not "competent to hear the case". The case was thus referred to the North Aegean Court of Appeals. It is evident that the trial is being deliberately prolonged to send a strong message to other aid workers, 'do not help migrants.' Mardini and Binder have openly spoken about the cost both financially and psychologically of the trial and the charges against them.
As the trial is dragged on and further rights are breached and more migrants die at sea, it is imperative for us to use our collective voices to make a difference. Donate here, sign this petition, write letters, post on social media whatever is within your capabilities.
Greece is under increased scrutiny as a result of a recent case in which an interpreter for the company Frontex, claims that in September, Greek border guards mistook him for an asylum seeker and assaulted him. The interpreter was forced to cross the border into Turkey with other migrants (according to NYT). This incident is said to be a catalyst for the case against Greece. It is hoped that as a result of this, as well as other similar cases, that the E.U. can no longer look away and ignore what is going on.
Unlike the case against the aid workers, there is evidence such as audio and visual recordings of what occurred with the E.U. interpreter. Amongst his claims, he states that he and hundreds of migrants were beaten, searched and their belongings were taken from them. He and the migrants were kept in a large warehouse. After this, they were placed on dinghies and pushed back across theTurkish border. It is harrowing that people are being treated in this way.
From everything happening around Europe, from Greece, Turkey, Italy, Belarus and Poland, we must keep remembering and highlighting what is going on. You can find facts and figures on these situations and situations like them on websites such as the "Missing Migrants Project" and on the UNHCR. On the UNHCR website, they estimate that more than 2,500 people have died or gone missing at sea trying to reach Europe between January and November of 2021. 
People are suffering, and people are dying. Not long ago 27 people died in the English Channel when crossing from France to England. Instead of invoking sympathy and concern the English and French governments have resorted to tightening their borders and increasing sanctions, as seen in Priti Patel's heavily debated 'Borders Bill'. This will increase sanctions against criminal smugglers, in particular, this will inevitably affect those assisting refugees on their journeys to safer shores as seen in Greece.
Where does this leave people seeking refuge? In limbo, much like the aid workers facing trial.
We will continue to follow the trial closely, and other stories concerning the ever-growing issues facing migrants and refugees in the E.U. and around the world.