What happened in October that you might have missed out on?
News are often overwhelming, but worry not: Activism Academy's got your backs. Here is a handy overview of relevant and summarized news.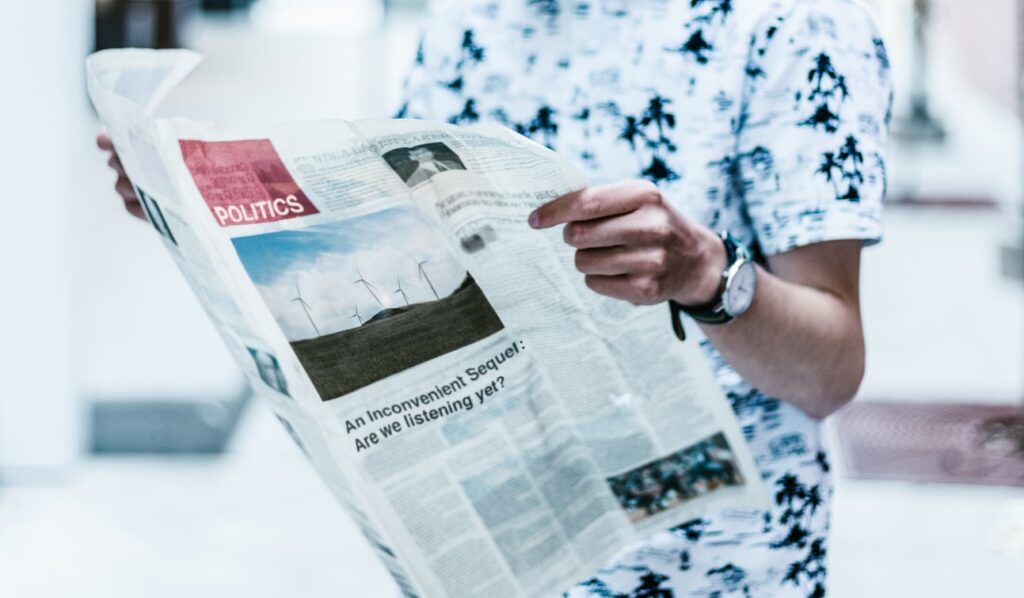 Men shot by Kyle Rittenhouse cannot be called 'victims' in court, judge rules (The Guardian)
Those shot by Rittenhouse in Wisconsin last August cannot be referred to as victims as it is a "loaded word" according to Judge Bruce Schroeder. Although the evidence has not yet suggested that they were "engaged in arson, rioting or looting". The assistant DA Thomas Binger said Schroeder was creating a "double standard" and stated that the terms "Rioters, Looters, Arsonists are as loaded, if not more loaded than term victims."
Rittenhouse has pleaded not guilty to all charges. Videos taken during the BLM protests show Rittenhouse walking the streets with the semi-automatic rifle, law enforcement officers were shown offering water to Rittenhouse with one saying, "We appreciate you guys – we really do."
Sociologist Victor Ray articulated that, "racism is…embedded in legal orders." He states, "By any reasonable definition, the people Rittenhouse allegedly killed are victims, and a judge barring basic, descriptive and factual language from the court is deeply biased."
"Sir David Amess:Ali Harbi Ali charged with murder of MP" (BBC)
25 year old Ali Harbi Ali has been charged with murder and the preparation of terrorist acts after the fatal stabbing of MP Sir David Amess. Mr. Ali is a British man, his father is a former adviser to Somalia's PM. The Crown Prosecution Service is submitting a terrorist connection that had both "religious and ideological motivations" to the court. He has been remanded in custody. There have been no other arrests and police are not seeking anyone else. They highlighted Sir David's dedication in life to his family and constituents and positive impact on many lives.
As a result of this, police forces across the country are working with MPs about their security in their constituencies.
MPs paid emotional tributes to their colleague, with Mr Johnson saying the killing was a "tragic and senseless death" of one of the "most gentle individuals" to serve in Parliament.

Taiwan president says China threat growing 'every day' as Biden criticises Beijing (The Guardian)
China flew 38 planes over Taiwan on October 01 as a show of force. Facing this and other provocations by China, in particular the recent statement of President Xi Jingping on reunification with Taiwan, Taiwan says it is an independent country and will defend its freedom and democracy. Throughout the month of October, tensions between China and Taiwan started to rise. The Guardian reported on October 28th that "the democratically elected Tsai told CNN she remained open to dialogue with China's leader Xi Jinping, but amid increased risk of military action she had 'faith' that the US would come to the island's defence." China refuses to consider Taiwan as an independent state and continues to affirm that Taiwan is a part of China – resulting in the exclusion of Taiwan from international organizations like the UN or the WHO.
"China has urged the US to "avoid sending any wrong signals" after President Joe Biden for a second time in three months said the US would come to Taiwan's defence if it was attacked." The White House has stressed the fact that there has been no change in US policy, which officially maintains "strategic ambiguity" concerning Taiwan.
2021 Nobel peace price: Awarded to two journalists/free speech activists: Maria Ressa and Dmitry Muratov
Ressa is a Filipino-American journalist, she is the co-founder/CEO of Rappler, and has spent two decades as an investigative reporter in SE Asia for CNN.
Muratov is a Russian journalist and co-founder of independent Russian newspaper 'Novaya Gazeta', described as the "only truly critical newspapers with national influence in Russia today" Reiss-Andersen, said: "Free, independent and fact-based journalism serves to protect against abuse of power, lies and war propaganda."
Protest held in Milan after Senate blocks Hate Crime Bill
Protesters took to the streets in Milan on October 28 after the senate voted down proposed legislation to ban discrimination on the grounds of "[sex], sexual orientation, gender identity and disability".
The Zan Bill was proposed by Italian politician Alessandro Zan in 2018. The motion to block the bill was passed in the senate by 154 votes to 131, The Local reported.
India has slipped to 101st position in the Global Hunger Index (GHI) 2021
India has slipped to the 101st position among 116 countries on the GHI. India now ranks below its neighbours Pakistan, Bangladesh and Nepal. This also means that only 15 other countries, worldwide have fared worse than India, countries including; Papua New Guinea (102), Afghanistan (103), Congo (105), Haiti (109), Yemen (115), Democratic Republic of Congo (112) among others.
Anti-Muslim violence escalates in Indian state of Tripura
On October 26, 2021, about 3500 hundred people gathered at a rally organized by the Vishwa Hindu Parishad (VHP), a hindu right-wing organization, in Panisagar, Tripura bordering with Bangladesh. Violence soon broke out as the rally broke into anti-Muslim chants and attacked a mosque and Muslim homes, forcing people to flee.
Leaders of the community feel the attack comes in response to the growing spate of incidents targeting Hindus across the border in Bangladesh.
The Ozone Layer is on track to heal completely by 2050
In the 70s, scientists noticed the thickness of the ozone layer, the layer of gas that deflects much of the sun's radiation, had started thinning. The primary culprit was chlorofluorocarbons (CFCs). The worldwide response, which included consumer boycotts & political action, allowed for a rapid phaseout of CFCs . Experts estimate that by 2050, it will be back to the state it was in the 80s.
Supreme Court of India says: Investigate Pegasus
'In a democracy governed by the rule law, indiscriminate spying on individuals cannot be allowed except with sufficient statutory safeguards, by following the procedure established by law under the Constitution."
The Supreme Court of India has constituted a three-member technical committee to investigate the Pegasus breach.