New Tech Brings Transparency to Aid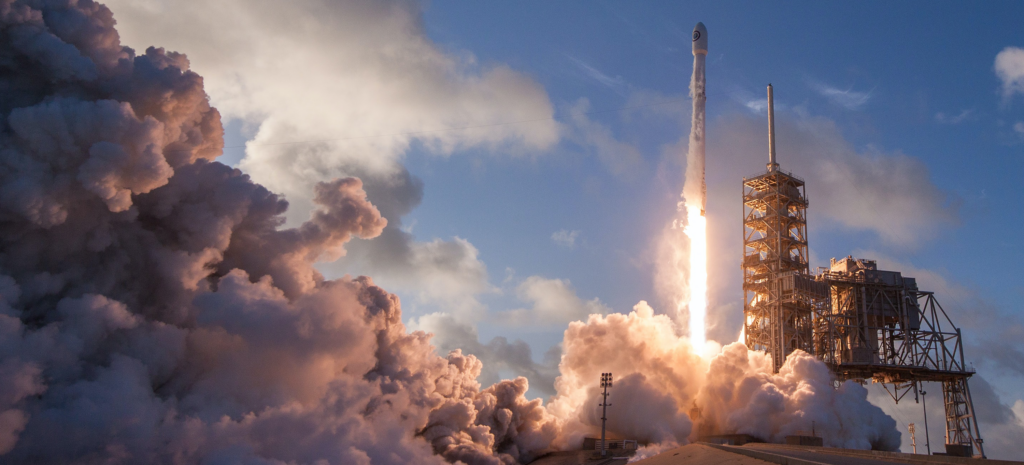 In today's post, we've invited Verónica Celis Vergara, the CEO and founder of EnlightAID to share her insights from building a new app to promote transparency in the aid sector. The post was originally published on Enlight Aid's Medium Site here.
After about a year of design and coding work, we are finally (almost!) ready to launch.
You might be wondering what exactly EnlightAID is and does. We are a technology startup creating real-time transparency in the use of donations and investments in impact projects. When I say impact, I mean social and environmental impact. Projects whose goal is to protect and lift our planet and its people.
In today's article I will take you on a journey addressing what we are, what we do, what we are launching at this stage, and why we do this in the first place. I would love to be able to tell you that this adventure towards becoming a tech startup has been a straight line, full of success, and that today we are ready to launch the most complete and polished transparency platform. But that would be a lie, and we are all about transparency! So as much as I would like to only share the glossy pictures of this adventure I will tell you the truth.
---
It began with failure
As a project, EnlightAID is close to each team member's heart, but we all joined for different reasons. I feel like I can't properly explain everyone's story but my own so I will let them explain them to you when they are ready to share, but I'd like to take the time to share my reasons. To be honest, EnlightAID began as one of my dreams, it was meant to be something completely different to what it is today, and it was born out of one of my most painful memories.
I am from Chile, a developing economy. But I only learned later in life what that truly means. As a child, my sisters and I grew up full of privileges I always took for granted. My parents were able to give us a beautiful home, food on the table every day, they were able to pay for schooling and healthcare. There were no big luxuries like helicopters, yachts or fancy trips to Europe. But I would learn in my early twenties how rare those "basic" things are.
While I was in university, my parents went bankrupt. I will not go into details of everything we lost at that time, because even though it has been over 10 years, thinking and speaking about it always makes me cry. But I will tell you this, that time changed me and my priorities. During that period of my life I saw the risk of not being able to finish my education. I dreamt of being an architect and I was not willing to give up. But I learnt an important lesson, I had the tools to push through because I had an excellent education in my formative years and the support of family and friends. I became obsessed with access to education and inequality.
In my country education is a business, which means that only those who can afford it can even dream of a good education. The vast majority of Chileans have debts to cover the most basic necessities, and since the return of democracy Chile has been perceived as the most successful economies in latinamerica, this "progress" came at a price. We have one of the highest inequalities in the world. After my family's experience, I saw access to quality education as one of the strongest barriers for people to forge a future out of poverty.
It took what felt like forever but I eventually graduated, I became an architect and worked in the field for six years. But the memory of that time was always in the back of my mind. I was consumed by the thought of where you are born should never be what determines your future, and dreamt of creating an NGO to build sustainable public schools in the most vulnerable areas of my country.
From architectural NGO to tech company
You might be wondering what all of that had to do with a tech company. Well, I asked for help from two of my best friends to set up the dream NGO: Klaus Hatle and Patricio Infanta. They became EnlightAID's Chairman and COO respectively. The thing is, neither of us donated.
We embarked on a road to understanding ourselves and found out that we didn't trust that our donations were not going to be stolen. As you may have learned from our previous articles, it turned out we were not wrong in our distrust. The UN has stated that 30% of what is globally donated is lost to corruption, every year. Learning this left us with a big question, how could we ask of others to donate to our hypothetical NGO if we were not willing to do the same to others?
We did a first pivot, and said to ourselves "we should make the first real-time transparent NGO". We created a video and presented it at the Oslo Freedom Forum, a human rights event yearly hosted by the Human Rights Foundation in Norway. At that time we were still just a concept, we didn't have a legally established organization, funding, or any technology. At the event, a number of NGOs approached us to ask if they could use the technology ours was using to make transactions transparent. We decided right there and then to focus on creating that technology for others, and in the future for that dream NGO. The goal, to create social and environmental projects with full financial transparency.
EnlightAID was born
A few months after that we met Joakim Eide who later on became our CTO. We set out to design the first transparent fundraising platform which was launched in the first quarter of 2017. It looked a lot like a crowdfunding platform but unlike any other, it allowed us to show the use of funds donated to the projects. It was good fun, it worked mostly ok, and we learned many things.
However, as the months went by we saw a fatal flaw in our design. We had not really thought about how people would interact with the projects other than by giving money. EnlightAID at the time was built for projects only. Organizations would sign up, set some project goals and publish a fundraiser, a process that took months to complete. Honestly, we managed to bore ourselves. It took long for projects to be funded and for activities to start taking place. In the meantime, ourselves, donors and organizations had little to nothing to add to the platform itself. We basically waited and shared information for fundraising on other social media. Not ideal.
---
Everything but perfect
As I hinted in the beginning of the article, we are about to launch! But what? EnlightAID 2.0 is a web based platform that connects organizations, donors, both corporate and individual, and changemakers to facilitate sustainability projects. From donations, to volunteering we see this as the first social experience to create change.
This is the second version of the platform and it has taken us about a year to design. We had help from friends, companies and NGOs who gave us feedback on which tools they felt would be ideal to have on a platform like the one we were creating. Since the development process is still ongoing, this is not a full release, it will be the first of a few partial releases until we have the full EnlightAID ready. Right now EnlightAID is everything but perfect. People and organizations will be able to join and follow each other. Organizations can create posts and you will be able to comment and like them.
Furthermore, the jewel of this release is the ability to create volunteering programs! Organizations will be able to create volunteering opportunities you can apply to. We will be piloting this tool with an incredible organization, I will leave the suspense and not tell you which one just yet.
Why creating a volunteering tool? We understand that transparency is not only tracking the use of funds but also talking about the impact created by the work on the ground. The coolest part is that both volunteers and the organization behind the program will be able to give reviews to each other. These reviews will become a big indicator of trustworthiness.
As a partially finished platform, EnlightAID will not look perfect yet, not all of the buttons are functional at the moment and it has not been optimized to be used on your computer yet. It will work, but it is going to look a lot better on your phone. The donation feature is not ready yet, which also means the organizations will not have anything to spend, and we are probably also going to experience many bugs in the first weeks.
I feel like I can go on and on with what is not ready yet but I have to leave some surprises for the next releases. As a perfectionist and a bit of an OCD it is not easy for me to let go and start with this partial launch, I would rather present you with a perfectly designed system that runs without a hitch, with all of its functionality. That would probably take until 2050. So we are taking this release as the first step towards full transparency. Hopefully in the long run it will also be the first step to that initial dream of building sustainable public schools back at home.