What happened in September that you might have missed out on?
News are often overwhelming, but worry not: Activism Academy's got your backs. Here is a handy overview of relevant and summarized news.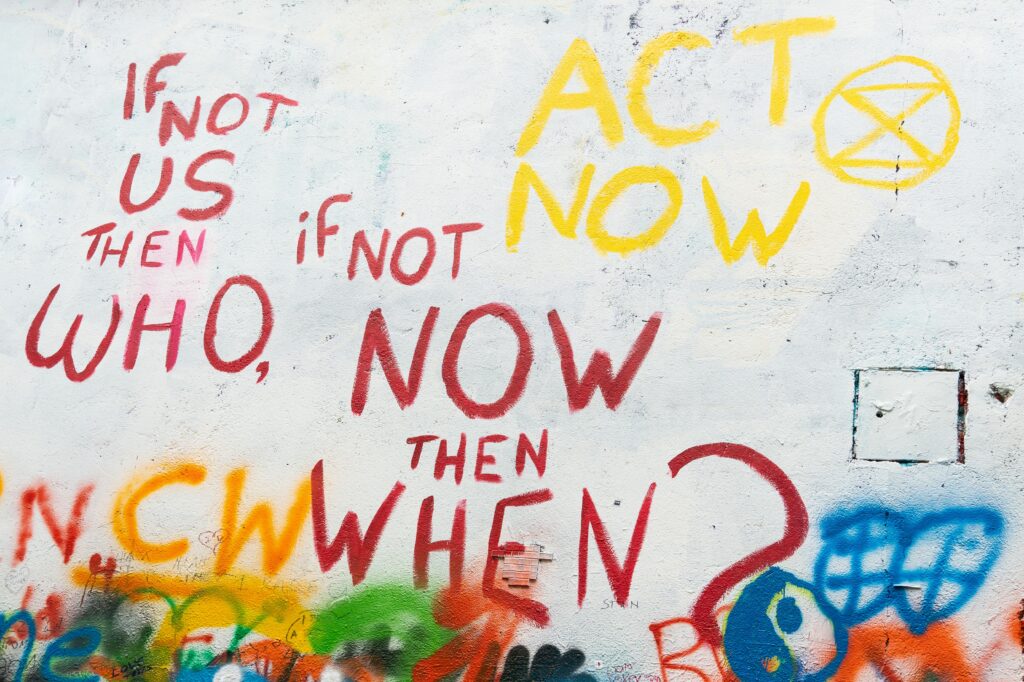 Australian indigenous communities won back the Daintree forest
The ​​Eastern Kuku Yalanji people have stipulated a historic deal with the Queensland government and obtained ownership of the world-heritage site of the Daintree, the world oldest continually surviving tropical rainforest. They will now join other First Nations UNESCO landmarks custodians of Uluru and Kakadu. The Australian government listed the site in 1988 to stop lodging, but its indigenous inhabitants were completely ignored in the process, making the site relevant only for its environmental significance, not its cultural one. The deal took four years of negotiation, but the area is now back in the hands of its traditional owners, who will work in preserving and protecting it.
Germany's elections results: Olaf Scholz and the Social Democrats narrowly come out on top
Since 2005, the CDU has won every single federal election with Angela Merkel as chancellor. This year the tides turned in favor of the centre-left Social Democrats (SPD). While the SPD gained voters and the CDU lost them, the Greens have also come out stronger and unlocked new voters as well, mainly young voters, as did the Free Democratic Party (FDP). The Left party Die Linke suffered big losses and lost its stronghold in the East. The far-right ALternative für Deutschland (AfD) lost voters too, but far less than Die Linke.
The AfD won almost all of Saxony as well as the southern part of Thuringia and the southern part of Saxony-Anhalt. In Saxony, the AfD has become the strongest party: almost one in four voters voted for them.
https://www.dw.com/en/germanys-election-results-facts-and-figures/a-59343789
Berliners voted "Yes!" to expropriate private real estate companies
On the day of federal elections, 56,4% of Berliners voted to expropriate "Deutsche Wohnen" and Co and return over 200,000 homes into public ownership while compensating the companies at a fair rate. In order to make the referendum a reality, organizers of the initiative "Deutsche Wohnen und CO. enteignen" had to collect 175,000 handwritten and verified signatures. After an intense campaign, they are now celebrating this landslide win but the fight is far from over: just winning a majority in the referendum does not guarantee a law being proposed and passed as this depends on the ruling parties of the Berlin Senate. After a ruling coalition is formed, the path will become clearer as to who the initiative will be dealing with. But the fog will not be dispelled as many political and legal hurdles are in the way and can obstruct the referendum proposal from ever becoming a reality.
https://www.dw.com/en/berliners-vote-yes-on-property-expropriation-but-what-happens-now/a-59070328
To combat fast-paced climate change in the Mediterranean region, nine nations pledged to boost climate change resilience
According to the draft of the II IPCC Working Group report, the Mediterranean region is facing "highly interconnected climate risks". The draft states that "reasons for concern include sea-level rise related risks, land and marine biodiversity losses, risks related to drought, wildfire, alterations of water cycle, endangered food production, health risks in both urban and rural settlements from heat, and altered disease vectors," which will all threaten its half billion inhabitants. Hence, France, Spain, Italy, Portugal, Cyprus, Malta, Slovenia, Croatia and Greece signed a deal to intensify their response to wildfires, which have been proliferating like never before in the past summer. The countries will also share expertise and technology in order to build more resilient ecosystems.
World Health Organization Ebola staff abused women and girls
A WHO-commissioned independent inquiry into a WHO mission, that took place during the 2018-2020 Ebola outbreak in the Democratic Republic of Congo, has laid bare the devastating news of sexual abuse perpetrated by aid workers against wome and girls. 21 WHO local and international emplyoees perpetrated serious sexual abuse against 80 women and girls, aged 13-43. 29 pregnancies resulted from the abuse; in some cases, the perpetrators forced the women to have abortions. The Guardian reports that "Western diplomatic sources said four people had been dismissed and two placed on administrative leave, based on a closed-door briefing involving WHO that was provided to diplomatic officials in Geneva on Tuesday."
The commission was able to identify 83 perpretrators. In 21 cases, it was possible to conclude their belonging to the WHO during the Ebola response.
https://www.theguardian.com/global-development/2021/sep/28/humbled-and-heartbroken-who-finds-its-ebola-staff-abused-women-and-girls
A green economy that relies on dumping mine waste in protected fjords
On the 28th of September, a group of people gathered outside the Parliament in Oslo to protest against the dumping of mine waste into Reppafjord. The protest has been going on for months up in Northern Norway, where the fjord is located, but it hasn't been spoken about enough in the national and international media. Norway is one of five countries that are still perpetrating this cheap measure to deal with mine waste, endangering the marine life of the selected site and ignoring the long term effect of the dumping in the ecosystem of the whole region. Reppafjord is a protected national salmon site and the dumping is one of the most environmentally dangerous ever for the country. The fjord was already a dumping site 20 years ago and it took 13 years to revert the damages inflicted to the salmon population. 2500 people signed up against the project in 2019 alone and the Sami parliament, representative of the Sami people, has also opposed it.
The Guardian: 'Extreme views and conspiracism rising among England's pupils, research finds.' 07.09.2021
According to reports, teachers are noting a rise in extremist views and conspiracy theories among pupils in England. There have been requests for schools to be equipped with training and resources to address dangerous thinking and radicalisation.
There is an increase in students being exposed to hateful content and disinformation online. In interviews, although extremist views were rare, half of teachers heard pupils express far right views, whilst three quarters heard misogynistic or Islamophobic opinions, all had heard racist language and 90% had heard conspiracy theories. Young people under 24 now account for 60% of extreme right wing terror arrests which is a rapid rise. The Educate Against Hate website is featuring free resources to help pupils, teachers, and parents tackle radicalisation whilst teachers and schools are confident to teach more in depth about these issues.
https://www.theguardian.com/education/2021/sep/07/extreme-views-and-conspiracism-rising-among-englands-pupils-research-finds
Reuters 'New Zealand steps closer to tighter terrorism laws after supermarket knife attack' 21.09.2021
New laws are being introduced by New Zealand's parliament which will make it easier to arrest and prosecute terrorists planning attacks. This is just weeks after an Islamist State inspired assault in which an assailant using a knife wounded 7 people in a supermarket. The new Counter Terrorism Legislation Bill will be an amendment to the 2002 Terrorism Suppression Act. The new law also gives police the ability to apply warrantless powers of entry, search, and surveillance to stop the planning and preparation of a terrorist act and criminalises weapons training or combat training for terrorist purposes. This is occurring at a tense time as Prime Minister Jacinda Ardern has vowed to tighten counter terrorism laws however critics argued that the government is rushing the bill without considerable deliberation.
https://www.reuters.com/world/asia-pacific/new-zealand-steps-closer-tighter-terrorism-laws-after-supermarket-knife-attack-2021-09-21/
The dire situation of Haitian migrants seeking safety
Social, economic, humanitarian and political conditions in Haiti, as well as a series of natural catastrophes, have caused a flux of migration coming from the country during the past decade. Last month, an earthquake worsened conditions even more. Yet, the US has been deporting more than 4,600 Haitian migrants on 43 repatriation flights since September 19. Border Patrol agents on horses have been captured on camera mistreating and grabbing Haitian migrants. A history of detaining and deporting Haitian migrants is still alive and well – it's a system still unfolding before our own eyes and that is getting more dire by the minute.
https://time.com/6102229/haitian-migrants-us-border-texas/

Tunisia's president appoints woman as prime minister – a first in the Arab world
Tunisian President Kais Saied has appointed Najla Bouden Romdhan as the first female prime minister in Tunisia and the Arab world, two months after he sacked the previous government, suspended parliament and implemented a range of exceptional measures. As pressure and tensions are mounting, Tunisians and the international community are growing worried over Saied's moves. Some believe he is turning into a dictator while others trust him to use the exceptional measures to overhaul a corrupt and dysfunctional system and give Tunisia new hopes.
https://edition.cnn.com/2021/09/29/africa/tunisia-prime-minister-najla-bouden-romdhane-intl/index.html